Furnish Your Home, Making it Truly Luxurious with Bellavista Collection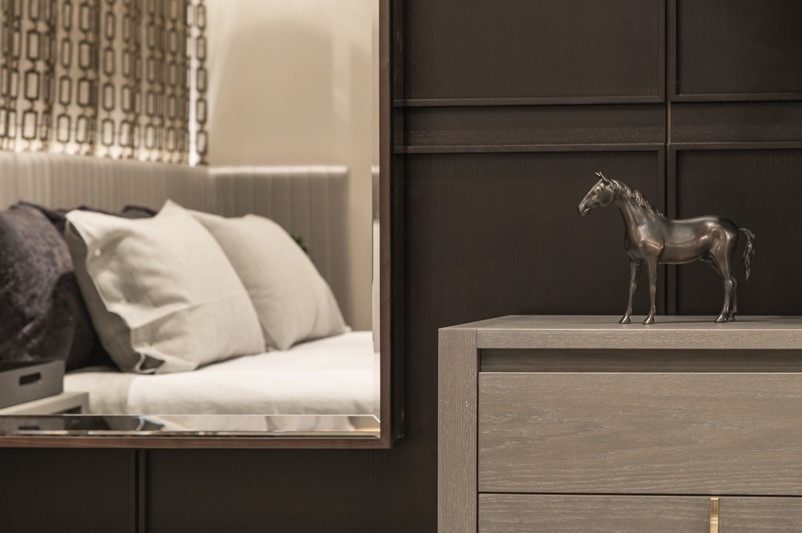 When representatives of Bellavista Collection say that their brand manufactures Italian luxury furniture, they mean it. But what is luxury? Experience shows that this notion is quite subjective: for every person, this word means something a bit different and often pretty vague. But there is one characteristic all these definitions have in common.
Luxury is something that not everybody can afford – even nowadays, in the era of mass production. Especially in the era of mass production.
Well, when most consumer goods are mass-produced, items that are bespoke, made-to-measure or customized, become a luxury.
When most of the commodities are not intended to last long, the ones that will surely serve for decades are a luxury.
When handcrafted pieces that remember the warmth of craftsmen's hands, are rare, they are luxury.
When most of the world's production sites are located in countries with cheap workforce, high-end designer furniture made in Italy from A to Z is a luxury.
Top quality of all materials used for a furniture piece, perfect workmanship, strict quality control at all stages of production, lots of opportunities for customization or creating a bespoke item – all this is a luxury nowadays.
Bellavista Collection offers it all – plus brilliant design by Attilio Zanni, a talented designer, who created almost all the brand's pieces, from tables and sofas to lamps and boiserie.
Luxury in Bellavista Style
For Bellavista Collection, luxury is all about prime quality, beauty, coziness, and harmony.
The brand's approach to production is old-fashioned in the good sense of this word. It reminds of traditional family-owned workshops of the olden times, where craftsmen made furniture for people they knew and respected. In such small businesses, quality is a cornerstone. Also, family-run companies often are family-like; people work there for decades, gaining skill and experience, becoming seasoned professionals, who are more artists than artisans.
That's exactly the case with both Bellavista Collection (founded in 2010) and its parent company Casa Zeta (exists since 1984). They can boast of highly qualified Italian craftsmen – cabinet makers, foundrymen, glass blowers, upholsterers, and others.
In the province of Brescia, to be precise. A great part of the production cycle takes place there, from designing new pieces to packaging the products. Every detail, however small, is designed, checked and assembled here. Some parts are manufactured by the highly qualified craftsmen in Italy, the best in their specific field, and before installation, they should pass the internal quality control of the designer. As you can see, the brand doesn't skimp on the production process.
The same is true when it comes to materials. For every piece, Bellavista picks materials that fit the purpose best – and the purpose is to create beautiful and comfy furniture that will serve for decades.
That is why, Bellavista brand never sacrifices quality for the sake of cost cutting.
All the materials are of top quality without compromise. If leather is used, it's full-grain leather. Only the best fabrics are chosen for upholstery.  And, of course, wood is second to none. For every wooden piece and detail Bellavista brand uses only prime quality wood.
By the way, the use of wood is a telling sign of a high-end furniture maker.
Blockboards and solid wood are surely more expensive than particleboard, but it's more than that. Working with natural wood needs the caring hands of a skilled cabinet maker. The reason is simple: you can't find two absolutely identical wood boards. It's impossible to process wood with machines only, that is why solid wood doesn't fit for mass production.
To give customers more choice, high quality wood panels are veneered, with a variety of species available – from ebony and rosewood to natural or stained oak and walnut. As a result, wooden pieces could be of different colors and easily blend into existing interiors.
Just Request What You Want
In addition, many of the items are offered in a few variants that differ in size. It's quite reasonable. For example, when you are looking, say, for a sofa, you want it to fit into your room, forming an ensemble together with other furniture. You may need a large sofa or a small one, depending on the size of your room.
For many pieces, Bellavista also offers optional details like decorative inlays, marble tabletops, as well as additional handy features like LED lights for wardrobes, and many more. It widens the choice even more.
In fact, the numerous options you can see on the brand's website aren't all the brand can offer. With Bellavista Collection, you can have details and entire pieces custom made. Just contact the brand, formulate your wishes, and the item will be designed and manufactured specially for you.
Technologies: Millennia-Old and Up-to-the-minute
The charm of handwork is irresistible. You can easily notice that the furniture from Bellavista remembers the warmth of the craftsmen's hands.
But does it mean that Bellavista's woodworkers make furniture in an old-fashioned way, using only arm-saws, chisels and hand drills? Not at all. Instead, Bellavista's craftsmen masterfully combine handwork and machines, to get rid of the most tedious tasks and save time and muscle strength for creative work.
The same is true with technologies. That's all about finding the sensible middle between traditional and modern. Such technologies as lost-wax and sand casting, which are millennia old, are used side by side with laser cutting and other modern techniques. This combination gives remarkable results.
Furniture That Will Last for Generations
If you love some furniture piece, you surely want it to last long. Good news for you: all pieces from Bellavista Collection will serve you for decades. And not just you, in fact: your children and even grandchildren can well use it for decades to come. And who knows: maybe, in half a century, the furniture piece you are going to buy from Bellavista Collection's website today, will become your family antique, proudly passed from generation to generation?
Related Posts