How to Rent a House or a Flat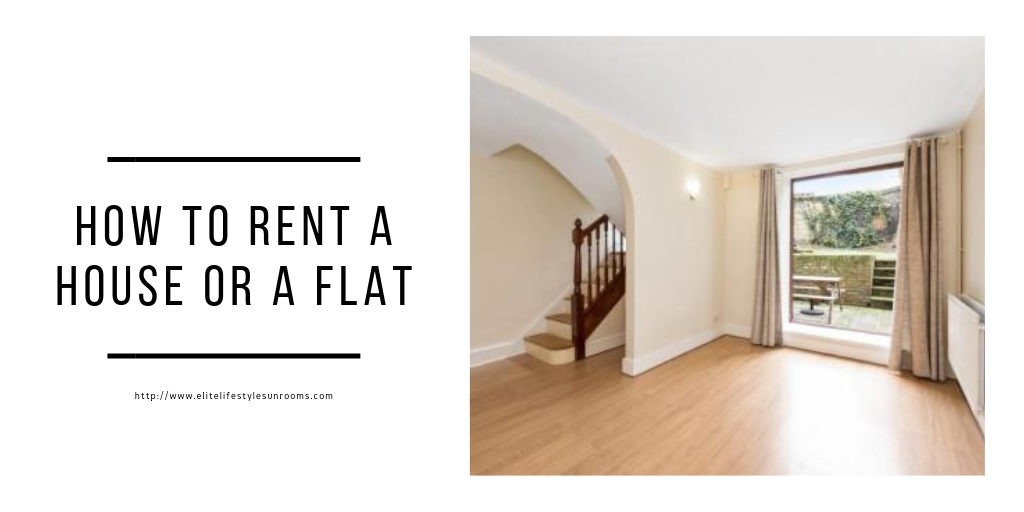 Before you Start
Before you start searching for a rental property it is important to be clear about your exact requirements. This includes the general or exact area you would like to live in, the amenities that need to be close by, the type of space you are looking for, and your available budget.
1. Make a Checklist of Your Requirements
Location – The larger the area you are prepared to consider, the better your chances of finding a home that suits you.
Type of Accommodation – House, Flat, Studio or Room.
Tenancy Period – anything between 6 months and 7 years.
Furnished or Unfurnished accommodation.
Number of Rooms – bedrooms, reception rooms, bathrooms, etc.
Parking requirements – off-street parking.
Garden requirements.
2. Draw up a Budget
Decide how much rent you can afford and make a commitment to stick to it. This will depend on your overall household budget including all outgoings. Most people can afford to pay no more than 35% of their take-home pay towards rent.
Avoid being enticed by letting agents to view properties that are beyond what you can comfortably afford to pay for rent.
Expenses you need to budget for in addition to rental costs may include:
Household Contents Insurance for your personal belongings while living on the property.
Council Tax – Ask the agent or landlord for an estimated cost as this is normally the responsibility of the tenant.
Utility Bills and Other Service Charges – check with the agent/landlord and perhaps an electric heating expert to find out whether additional service charges will be included in the rent or an additional charge that you will have to pay, and make sure that you're getting the best deals on your heating and electricity.
Deposits that typically include an amount equivalent to a month's rent. Ask whether there will be any other deposits required.
Removal costs – obtain an estimate from a removal company to help you budget for the cost of moving to your new location.
3. Decide Where You Would Like to Live
There are many factors to consider when deciding where to live. It is important to have a clear indication of the things that are most important to you in terms of a location before starting your search. In the long run, this will save you and the agent a lot of time and unnecessary effort.
4. Other Rental Considerations
One of the advantages of renting a property is the variety of options available to you. Mostly this will depend on your personal lifestyle preferences, your financial circumstances, and your current stage in life. Some things you may want to consider in terms of the type of accommodation are:
A house or flat with sole tenancy where the tenant/s are the only people living on the property.
A house or flatshare where a tenant may rent space in a home also occupied by others. Another option is to share occupancy with a group of friends and split the rental payments and costs.
Lodging involves renting space from a private property owner who resides on the property.
Purpose-built rental accommodation – individual homes with communal areas that include amenities like an onsite gym or concierge desk.
Furnished or Unfurnished – many landlords will be flexible in allowing you the option you prefer.
Hiring a Letting Agent – contact as many agents as you can in your local area as well as the new location you are thinking of moving to. This will give you a better chance of finding the right property in a shorter period of time. Make sure that the letting agents you are dealing with are members of ARLA (Association of Residential Letting Agents) and that they have a code of practice to adhere to.
5. Rental Costs
It is a good idea to establish the costs charged by agents in advance as they will vary considerably.
Once you have found a suitable property, you will be required to pay the letting agent a handling fee for their services. Depending on the agency, the location, and the type of property, administrative costs can range from £25 to £150 or more.
In addition, you may be required to pay a holding deposit of between £50 to £200 or more to secure the property.
6. Viewing Properties
Before proceeding with a viewing, make sure that the property meets most of your requirements in order to avoid wasting time. Remember that while you are viewing unsuitable properties you may miss out on a property that could have been just right for you.
Related Posts