Using Designer Radiators To Improve Your Interior Design
There is an exciting selection of either vertical or horizontal designer radiators that can add glamour and class of your office or home. They are available in different shapes, sizes, colours, as well as materials. These radiators can be placed on hallway walls, kitchen walls, living room walls, and even in the bedroom. And in this article, we shall highlight which design is appropriate for which room in your home and also advice on where to place it.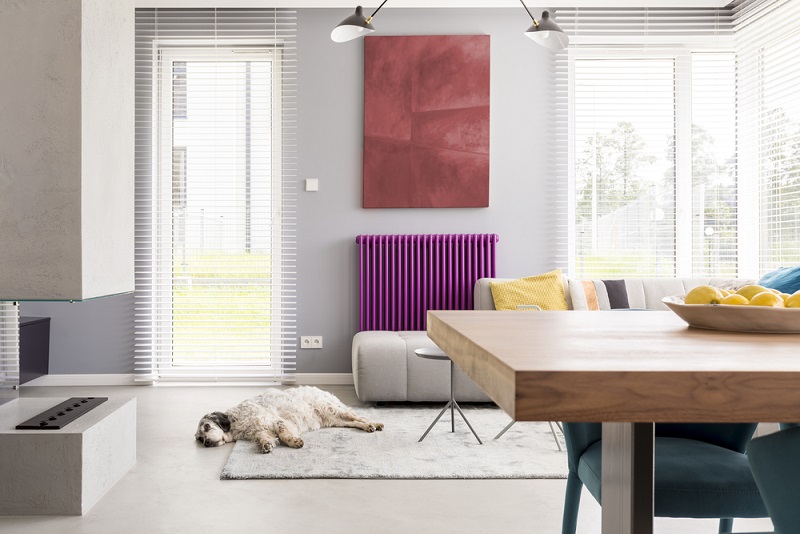 1. Radiators For The Living Rooms
The living room is perhaps one of the rooms that you spend most of your time in while you are at home. This is the place you take to unwind on the busy day you just had. These rooms generally need to be a place of comfort with a regulated temperature making it comfortable to stay in regardless of the time of day or year. Therefore, a stylish radiator that may match up your furniture, interior décor or wall paint, would go a long way into adding glamour to your living room. If you are into making a bigger statement, go for the metallic stainless-steel vertical radiator that stands out. This radiator has a classy look to it and may even act as the focal point of your home. You may install a horizontal heater below a similarly dimensioned painting to create an illusion of a continuation of the paint.
A horizontal design can also be installed under the window to combat bad insulation. Feel free to explore the available designer radiators on plumbBox or Soak and purchase one that tickles your fancy.
2. Radiators For Kitchens And Pantry
Radiators installed in the kitchen or the pantry areas tend to be less decorative as compared to ones used in the living rooms. But this not the case if you have an open kitchen plan. A decorative radiator may be installed on both sides of the window, or right above the cooker to regulate the temperature in the room. Besides adding on the aesthetic value of the room, you also get to cook that four-course meal without breaking a sweat.
White-coloured designs are preferred by a majority of people by the simple analogy that white is a clean colour, enhancing the appearance of a clean kitchen. People also prefer smaller radiators that also serve the purpose of heating hand towels.
3. Radiators For Bathrooms
The kind of designer radiators that are appropriate to be installed in bathrooms are aluminium heated towel rails, anthracite heated towel rails, thermostatic electric towel rails or bar on bar heated towel rail types, to mention a few. The sizes installed in the bathrooms tend to be smaller as compared to ones found in other rooms in the house. This is because the cloakroom typically houses one or two persons at a time, and it is both cost and energy efficient in a smaller size. Another factor to consider when choosing a bathroom radiator is to choose one that is rust resistant, considering it is more prone to water droplets spillages from showers and taps. They appear best when installed right beside the bathing tab or next to the sink.
Conclusion The choosing of a designer radiator for any of your rooms shouldn't be hard. Remember to choose the heater that is both functionally and costly fitting to your taste. There is a vast selection to choose from. So, explore and decorate your castle.
Related Posts