Incorporating Plants Into Modern Design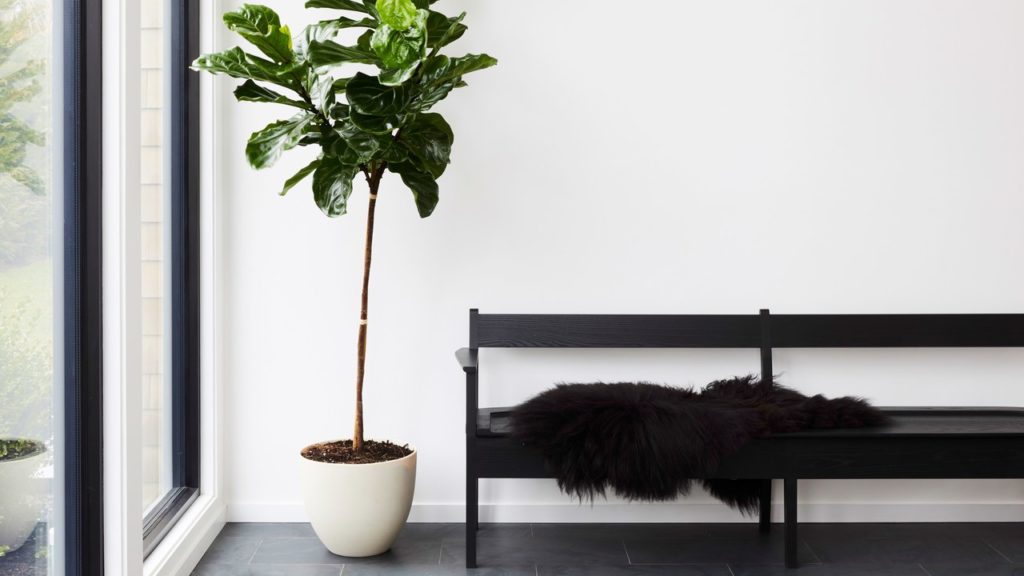 Wouldn't it be nice to have your own walk-in tropical paradise on your backyard or simply on your balcony? Having a calm ambiance and the fresh air within your arms reach is truly a relaxing environment to always come home to. Space may prove to be one of the major setbacks that result in the killing of this dream. But by incorporating plants into modern designs, anything is possible. This is good news to all plant lovers that lack the necessary space to grow their own forest.
And below are ways one can incorporate plants into the modern designing of their home.
1. Green Walls
Having a balcony garden is a beautiful project, but having a green wall is way cooler. Imagine having a whole wall either completely or partially covered with a variety of live thriving plants. Not only does this make your home smell fresh, but it does offer a sight to behold. Green walls include an integrated water system that feeds the plants with around the clock water and soluble fertiliser supply. Meaning your plants will maintain their foliage and color all year round.
Live plant green walls require the constant attention of pruning of overgrowing leaves and branches which may be time-consuming for a person with a tight work schedule. However, there are other options, such as the instalment of moss-tiles, that require fewer maintenance practices. Moss tiles are made of a layer of stabilized moss that does not grow nor reproduce. Meaning watering and pruning will not be necessary.
2. Plant Inspired Wallpapers
A cheaper option to the green walls would be the use of plant or vegetation inspired wallpapers. Wallpapers are taking over the interior design world by storm. Mostly because they are available in varying customizable sizes and designs. An image is quickly drawn or downloaded from the internet; it is put on a template and printed out as a wallpaper. You can get the wallpapers from those three simple steps. The best thing about wallpapers is that they are easy to install and may be taken up as DIY home improvement projects. And in this case, a plant-inspired wallpaper will still give your room a forest-like feel with the realistic images stuck on your wall.
3. Plants Inspired Artwork
Apart from the wallpapers, a more subtle way to incorporate plants into a modern design is by the hanging of plant drawn art pieces. Framed Paintings and digitally blown-up pictures of either a flower of a forest landscape do the magic. Unlike the green wall and wallpapers options, the artwork is a bit more diverse, considering they can be moved on request and at no cost at all. The prior options may require expertise and may even cause eventualities of the reconstruction or repainting of a wall.
4. Placement Of Potted Plants The arrangement of potted plants is yet another way to incorporate plants into modern interior designs. It is perhaps the most practical and low maintenance options, depending on the type of plants you chose to use. Most indoor plants require little or no attention and also vary in size all depending on the reference of the owner. Potted plants go a long way into improving the aesthetic of a rather ordinary location. For example, by placing potted cactus plants on a corner shelf next to a collection of books gives the shelf a sophisticated look. Other places you may consider placing these plants include staircases, window sills as well as room corners.
Related Posts